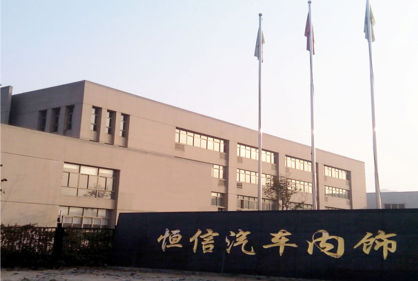 Wuhu Hengxin automobile inner decoration Manufacturing Co., Ltd. was established in 2003, is currently in front-end module, a battery bracket lightweight products have the ability of independent R & D design, independent research and development and manufacturing in one of the national high and new technology enterprises.
In recent years, the company in the automotive lightweight research made major breakthrough, the successful development of the automotive front end module series products, and become the exclusive supplier of Jianghuai Automobile, Geely Automobile front end module lightweight products. The company has a patent for invention, utility model patents. Plastic front-end module to get the "China automotive industry science and Technology Award" and the Anhui provincial high tech products. Company and the Shanghai Jiaotong University, Hefei University of technology, Tongji University, Shandong University, colleges and universities in many aspects of product design, the topological structure analysis, carbon fiber and other new materials application has a close cooperation, the full implementation of the three major areas of automobiles, trains, aviation and other parts of lightweight research and development and industrialization projects in an attempt to vigorously promote the application of the lightweight energy-saving and environmental protection products, as soon as possible quickly to occupy the international high-end market.

The company independent research and development of automotive instrument panels, door panels series of automotive interior products, repeatedly won provincial, national technology innovation award. The products "B14 portal plate" product has been awarded the title of the national project of "three high"; vacuum forming dashboard project obtained support the national Ministry of science and technology innovation fund for small and medium enterprises;

At present, the company's major customers: CNAC love wiki, JAC, Chery, Geely, Dongfeng; this is a positive development of new energy vehicles, SAIC, Changan, Zotye, GAC and xindayang, of the United States of Zhejiang, Hangzhou Le coffee. At the same time, increase such as parts of D-LFT, G-LFT, carbon fiber body parts, plastics tail gate, plastic fender, anti-collision beam and other new technology research and development input, for the company's continued innovation and transformation of high-speed development has injected new vitality.


Company Key Customers: