Signing Ceremony of the Strategic Cooperation Agreement for the Development of New - type Lightweight Back Door Technology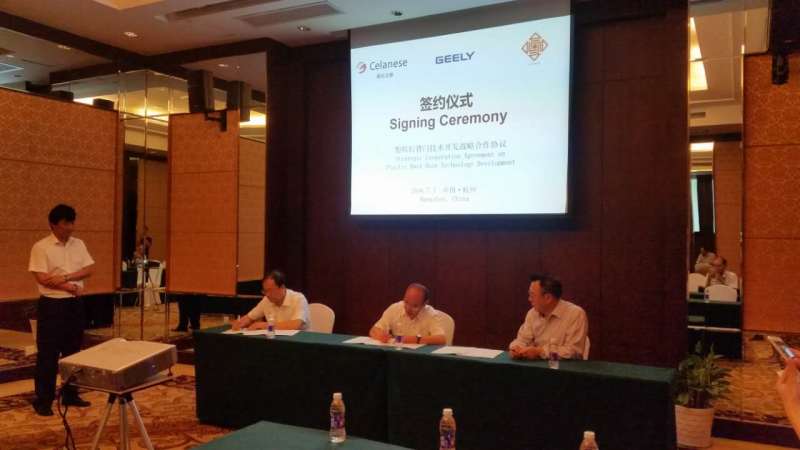 July 7, 2016, our company and Zhejiang Geely Automobile Research Institute Co., Ltd., Celanese (Shanghai) International Trade Co., Ltd. held in Hangzhou, "a new type of automotive lightweight back-door technology development strategic cooperation agreement signing ceremony." Li Jianguo, general manager of Geely Xiong Fei, chief engineer, general manager of Celanese Wu Xianliang formally signed on behalf of the three parties. The development of new-style lightweight rear-door technology represents a major breakthrough in the field of automotive lightweighting in China, and will further strengthen our cooperation with Geely Automobile and Celanese to realize the strategic goal of strong alliance. At the same time as our company in the light of R & D, manufacturing areas to provide a broader market space.
Our Technical Director Zhou Chaoqun attended the signing ceremony.